Contact me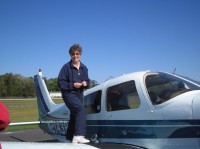 About me
I was born in Washington, D.C. and grew up in suburban Maryland. I attended U of Md. and College of William and Mary, graduating with a degree in physical education and biological sciences. While working on my degree, I married and had four children. I taught in the public schools and coached gymnastics in Virginia, Ohio and Michigan during the 60's and 70's. In 1980, I began teaching at Eastern Michigan University, and subsequently returned to school earning a PhD in Biomechanics and Motor Development.
I began judging in 1980 and have a Brevet rating. I spent 22 years judging in Michigan, serving as SJD for 11 of those years. After retiring from teaching in 2002, I moved to SC, where I enjoyed judging in Region 8. In May of 2015, I moved to Austin, Texas.
My other love is flying. I began flying in 1997 and have earned my private pilot license and instrument rating. We recently sold our plane that gave us so many wonderful trips and memories. It will be greatly missed.